For those who don't know; It all started with a video that fake "Anonymous hacking group" made for
one and only space man Mr. Elon Musk and then fake "Anonymous" Facebook page with 11 million
followers put annoninu.com (v1) page as official page. All this made people believe that Anonymous
hacking group actually made Anon Inu (ANON INU) aka V1 and Anon inu (AINU) aka V2 coins. Which
was the first lie in order to deceive people to buy this coin. After V1 fiasco, supposedly all holders who
made a loss in V1 received an airdrop for V2, website was updated but remained on previously
mentioned Facebook page. V1 and V2 were both rug-pulled by the mysterious owner before contract
was renounced. Devs announced on Twitter that this now is a community driven token and that there
is still a possibility of a rug pull next year – for more please read "our creation".
Community thought they are actually owner free until, at least one of the original devs returned, for
the 3 rd or 5 th or 69 th time (we stop counting at 3, because he/they kept saying goodbye and then
always returned with some "huge announcement" as "heroes" for some reason), claiming he now
has the smart contract's seed phrase and he is going to set up a "bot", try to take locked coins from
the real owner (everyone please remember this also does not 100% guarantee success so all first
mentioned scenarios for July22 are still possible at the moment) – this is only possible IF their first
story is in fact true.
Not only is setting a "bot", taking someone's coins ILEGAL (stealing is a crime,
sorry buddy) and SHOULDN'T be done, but original dev actually is LEGALY OBLIGATED to report this
and give the smart contract's seed phrase to proper authorities. This should have been done already. It is also
his legal obligation to report the original owner, as he claims he knows who he is and based on his
story, this was not owner's first attempt to deceive people, if not he is actually equally guilty that a
lot of people lost their money on purpose. We are wondering now, why haven't ALL of this been
done already? New shady scheme will only bring additional problems that follows.
Crypto world is ready for a new (and one of the only few) successful post-scam projects brought back to life with
community's effort. What will happen, is uncertain at the moment!
CUT THE CRAP
New "Official" website went public (some kind of BETA version, but new/old devs are sharing it everywhere, also on
Coingecko) this week with FALSE information. We emphasize that ANON INU (V1&V2), was NOT originally developed
by the Anonymous hacking group! This statement is a LIE (it is also shared all over Telegram by new/old official
admins – #FAKENEWS). Developers aka old / new Devs, of this new "official" page should only pray to whatever god or
other celestial beings you believe in, that no one has enter the community and bought / HODL this coin based on false
information that some famous hacking group is responsible for this. Not to mention, new / old devs are trying very
hard with FALSE accusations and shady activities such as linking their own fake wallet to our pics (everything is
traceable, sorry buddies) to shut down this page so all this information will not be seen by the general public.
The same as they did with other groups that were trying to expose them. Why, if you all are CLAIMING to be just
regular holders trying to help? Deceiving people and lying to them, through your new webpage, so they will buy this
coin is actually a brand new additional scam. Congratulations, you are officially involved in a new scam now. We are
wondering why would someone do something like that? Are they having an out of money experience (again)? 😀 Or
did someone actually screwed THEM over, renounced THEIR ownership and blacklisted all THEIR wallets and not
the other way around?
CAUGHT IN THE ACT
Community & rebels were hiding in plain sight and waiting for their next move. One of the old / new "Officials"
finally said in their Discard channel, that he finished the new official webpage, at least Beta version of it. So he is either
lying himself or someone made him write that Anonymous hacking group made this coin, which is #FAKENEWS either
way. Sadly for him, his ego got in the way and he is not only actively involved in AINU via Twitter but also is super
proud of his company. After that it took The Community only a few minutes to obtain an extract from the court
register and thus information about the company – this is public information.
Old / new Officials are BTW Army's "Finest" and buddies for some time now – and no, they did not meet on Discord –
it's funny how "ROTTEN eggs are always FOUND in the same basket". After that, The Community was able to link
them to several different projects such as DeroGold coin and WRKZ Coin. Somewhere also TurtleCoin was mentioned,
since 2 previously mentioned coins were supposedly forked from TurtleCoin, but this cannot be confirmed at the
moment.
DeroGold had no real development, apparently it was just a TurtleCoin fork that was made to test the cryptonight
turtle algo for TurtleCoin before they switched to it. Coin had no exchanges or market of any sorts so people mining it
had allegedly been scammed and never were able to get rid of their coins. Apparently not only DeroGold was
supposedly a scam, but they were allegedly also deceiving people into "building islands" which they didn't even
knew how they going to build, where to build, but they were asking for $50,000 so they can start. Based on Crypto
Scam Brokers, DeroGold Trust level was 1,23 / 10 and red flags were this coin being a Ponzi scheme, Cloud mining
scheme and a Phishing scam. Based on Coincurb, DeroGold coin was a high risk and was apparently rug pulled by
DeroGold Team. Website still exists, team that is mentioned is fake, coin is no longer active on Coingecko.
THE REAL O.G. / O.S. – Original Scammers
WRKZ coin was apparently doing ok, until the network fee upped to 500 for some reason – we wonder why #LOL.
Based on Crypto Scam Brokers, WRKZ Trust level was 1,23 / 10 and red flags were this coin being a Ponzi scheme,
Cloud mining scheme and a Phishing scam. Based on Coincurb, WRKZ coin was a high risk and was apparently rug
pulled by WRXZ Team. Website still exists, team that is mentioned is fake, coin is no longer active on Coingecko.
Based on BSC Anon, allegedly previously mentioned facebook page, the team behind V1 & V2 and fake
Anonoymous group is also responsible for AnonGate, GodToken and ProjectMoon – this was taken from their
webpage and was not confirmed. Vendetta coin is also suspected.
Other interesting Tweets appeared where apparently 99% of all work done in v1 and v2 was made by the returned
dev, "JOE ROGAN" but all the bad stuff that happened to the coin so far, apparently has nothing to do with him. So
how exactly is what happened not his fault is unclear. He was joking right? Wait, he was serious??? Let us laugh even
harder. While listening to latest AMA we could all hear "returned dev" say "THIS project was my creation, everything
else is fake". So "returned dev", are you the owner or not???
IF not, stop barking and start reporting EVERYTHING, NOW!
What is going to happen to all blacklisted wallets is still uncertain; old/new "officials" are claiming that all
blacklisted wallets will receive some kind of reimbursement next year, when a new shady scheme from their part is
planned as we speak and was shared publicly via Twitter. Sadly, they are not even sure if they will succeed, because
allegedly they & the "real owner" have access. But still this is represented like the only possible option and no one ever
even mention that this is only a possibility. Why??? Don't you think that existing and potential new investors should
know that? If not, this again is another lie so people will buy this coin based on false pretenses. Also old /new Officials
are deciding by themselves which wallets are going to receive this "reimbursements" and which will not. #LOL
A lot of threats came to several other telegram groups and members regarding some copyright infringement that
using this coin's name and logo must be approved, and this was again false information. Approved by who? Is the
returned dev the real owner? He claims he isn't. Sadly, only true owner AND someone with trade mark registration can
do so. So no owner, no trademark registration no "official" group – that can "allow" other groups to exist – YES they
are literally saying which TG group can exist and which can't – yes let's all take a moment and laugh #LOL. ANYONE
can make a social media accounts and news channel. It is their right! So anyone who is now afraid of creating his/her
community can relax. As Balkans like to say: "ko digne guzicu izgubi stolicu!" 😀
So different communities from different countries; don't let them shut you
down! They cannot say what group you are allowed to create!
Anoninu.space was created to support the community WHEN they were DOWN and LEFT on their OWN several times!
We love the work that a lot of people put in AINU.SPACE that was MEANT to be for ALL that HELPS the community in
any way. But sadly crypto is a highly volatile market & money does a lot of terrible things to weak people. We will keep
the Rebellion against fake news and scammers as long as it takes.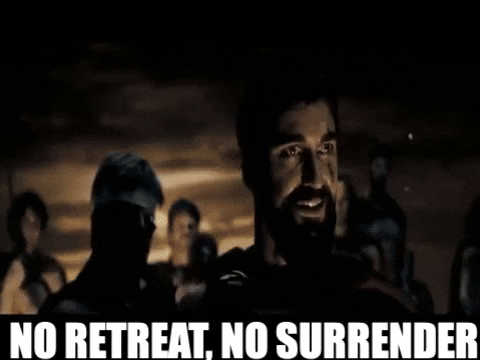 If a token is actually community driven, there will be a lot of different social media groups with people that have
the same goal but just different personal views on other things. And there is nothing wrong with that. With THAT
kind of work, the whole community can only grow.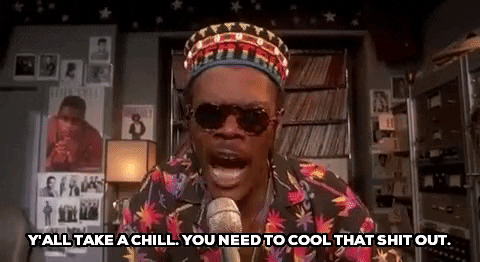 It is also uncertain how many wallets the "real owner" and "new /old devs" still have and what amount of coins they
are holding. Given the spread of false information to pump this coin, no one can be blamed for asking these
questions and wondering WTF!?
We would like to emphasize once more that we did NOT create this coin, or any other coin / wallet, we are only
random holders / part of the community that support, share and promote the idea of "A scammers FREE AINU
coin". Until they are exposed, AINU will probably not see his true potential.
As one of old / new Officials like to say; TIK TOK!
Stay tuned and remember, please enter at your own risk, invest only what can you afford to lose.
By Anonymous holders